About 3 Star Industries
All-terrain vehicles first came to market in the 1960s with the introduction of the Jiger produced by the Jiger Corporation and the Terra Tiger made by Allis-Chalmers. While fun to ride for recreation and leaving a light footprint for farmers, the ATV unfortunately had issues, with safety being the main concern. Out of safety concerns, all-terrain vehicles with ROPS, also known as a roll over protection system, were introduced in the 1990s.

With additional passenger capacity, the vehicles soon came to be known as side-by-sides. Side-by-sides have proven to be so popular they now out pace ATVs in sales almost 2-1. However, customers in both the recreation and utility market want and need to ride in any climate.

That's where 3 Star Industries found their niche — manufacturing premium windshields and enclosures for the side-by-side market. We saw a need for quality aftermarket products that cost less than the OEM's offerings.

For over a decade, 3 Star Industries has been manufacturing after-market windshields and enclosures for most makes and models. Such brand names as Polaris, Can-Am, Honda, Yamaha, Kubota, John Deere, and Kawasaki are serviced by 3 Star Industries design and production teams. 3 Star Industries product offerings include multiple windshield options along with rugged canvas enclosures to keep riders comfortable in any environment.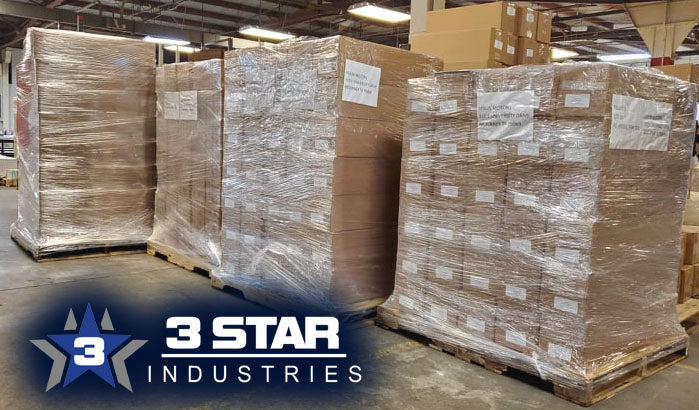 3 Star Industries is a small business in a small town. We operate at 2477 Concrete Road in Carlisle, Kentucky in a 45,000sf building that once produced most of the white Jockey underwear sold in the 60s, 70s, and 80s. Unfortunately, jobs like that left America near the turn of the century seeking cheap labor. As a result, we count ourselves blessed to be able to bring jobs back to our little corner of the world.

In addition to jobs, 3 Star Industries is a community focused business. We support multiple charitable organizations in the area such as our local school's backpack program, local churches, the Cancer Care Fund, our local animal welfare shelter, school organizations, and others.

Last, but certainly not least, 3 Star Industries is a business guided by Christian values. This business is to be used to expand the Kingdom and to be an ambassador of Jesus Christ. By being good corporate stewards to our customers, employees, vendors, and community we will strive to develop other Christian marketplaces. After all, 3 Star Industries is named for FATHER, SON, and HOLY SPIRIT. THOSE ARE OUR 3 STARS!